Web Development
Pixelcrane offers programming for new websites as well as updates/maintenance for your existing site. The WordPress CMS, WooCommerce plugin, HTML5, CSS, PHP, JavaScript and jQuery are some of our favorite crayons in the box.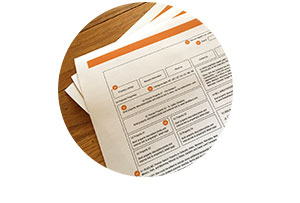 Define The User Experience With Wireframes
Making a website can be compared to building a house. You have to start with a 'floor plan' or wireframes which illustrate all of the features, functionality and specifications of your site.
I enjoy this part of the development process the most because it allows me to map out all of the details of a project, and if necessary - investigate feasibility. When wireframes are completed - everyone involved understands the scope of the project along with their role(s) and responsibilities. This all takes place well before design and programming can begin.
---
Here Are A Few Examples Of Our Web Development Capabilities
---
WordPress Websites
Pixelcrane's specialty is programming websites using the WordPress CMS (content management system). We build customized themes from layouts created in Photoshop (layered PSD), Illustrator, or InDesign. Another option is using an existing WordPress theme from a site such as the Envato/Theme Forest marketplace. These themes can be branded with your company's logo, color palette, and other design elements. Using a well-constructed, reputable theme is a cost-effective method because we can launch your site a lot faster as opposed to using a custom theme. Pixelcrane can also build custom page templates for your site's existing theme in order to feature new content, functionality, or a new layout.
WordPress Plugins and Custom Post Types
Does your WordPress website require special functionality? Or, do you need a set of data fields populated/maintained by a site administrator in order to display unique content which is automatically formatted? These features are what makes your website unique. If you can provide a need, Pixelcrane can assist with developing the scope and build the solution(s).
WordPress plugins are separate pieces of software that integrate seamlessly into your WordPress site. Popular examples of WordPress plugins add functionality for calendars, photo galleries, and forms. There are thousands of plugins. Pixelcrane can install, enhance, or create new plugins for your site.
A Custom Post Type is a set of dynamic data on a page or pages composed of text and visuals on a WordPress site. The data is input by a site admin, author or contributor via editable form fields. Custom Post Types can be formatted with CSS (font-family, size, color, etc.) so they match the look-and-feel of a web site.
WooCommerce
Pixelcrane's preferred eCommerce platform is WooCommerce, an eCommerce solution specifically designed to be used with WordPress. Although the WooCommerce base plugin is free, eCommerce should be recognized as an advanced feature for your website. Additional items such as a dedicated IP address, SSL certificate, and payment gateway are required to make your online store functional and secure. Pixelcrane has experience with constructing online stores for traditional items as well as virtual goods such as education courses and event registration.
Responsive Web Design
Having your website automatically adjust its layout and/or content based on the end-user's screen resolution and orientation is now a requirement for most new websites. Either the Bootstrap front-end framework can be used - or custom media queries can be implemented.
HTML Email Design And Programming
HTML emails are a kind a of a stripped down version of regular web pages because they need to be compatible with several different web mail and desktop email applications. Because of this, they need to be extensively tested in order to ensure proper display and functionality.